Easton High School


Class Of 1956
Spring news letter
CLASS OF 1956 BREAKFAST
PLACE: Palace Restaurant
3250 Easton Avenue
Bethlehem, PA. (physical address: Butztown, Pa.)
DIRECTIONS: From 25th Street and William Penn Highway (Walgreens Drug Store and E.A.H.S). Take Wm. Penn Highway (west toward Bethlehem) which will become Easton Avenue. Continue to Butztown (approximately 5 miles). Just past the stop light and intersection, (Willow Park Road on left and tavern on the right) will be the Palace Restaurant on the left.
DATE: Saturday March 9, 2019
TIME: 9:00 AM
MENU: French Toast, Scrambled Eggs, Home Fries, Bacon, Sausage,
Orange and Apple Juice, Fruit Cup, Coffee, Tea
COST: $13.00 PER PERSON
SEND YOUR CHECK SO IT ARRIVES
NO LATER THAN March 5, 2019
PAYABLE TO "EHS CLASS OF 1956"
MAIL TO
SHERWOOD "WOODY" FRANKENFIELD
3515 RICHMOND ROAD
EASTON, PA. 18040
Joyce Coleman Sabatine writes: Hi Len, As usual enjoyed reading the latest newsletter. Wish I could attend the Dec. breakfast but I don't trust the weather this time of year and driving the Pa.Turnpike could turn into a nightmare. Not sure if your aware but my husband Joe (class of 55) passed away last Dec. He served for 26 years in the Navy Air Force and is buried in the National Cemetery of the Alleghenies here in Pittsburgh and had Full Military Honors. Our 12 year old grandson (son of our son Col. Jeffrey Sabatine) played taps in honor of his grandfather. I was so proud of him. Give my best to all and my Christmas and New Year Greetings to everyone.
Jane Klock Bond writes: Thanks for the get well card. I don't know who informed you, but it was appreciated. I had a mini-stroke on the tennis court, kept on playing (like a fool), had to stop, and went home. A week later, I couldn't get out of bed, fell on the floor and went to the hospital. From there, I went to an acute rehab for three weeks, now I'm at a sub-acute facility. My left leg was numb. I now can walk with a walker and continue to get stronger everyday. Will be out on the courts soon; I hope?!!
Janet Statler Rush writes: I always enjoy history of any type people, places, and things. Travel was especially enjoyed whenever the opportanity came about. Also showing my boys about places other than where they lived. I am moving closer to my son and his family in Millersburg Pa. Their house will be about four houses away and hopefully I can get involved in a church there and other activities. Thank you to the committee for continuing the newsletter and breakfasts in order for classmates to keep in touch with each other.
Tom Bibleheimer writes: I want to thank you for the picture in the newsletter. This is the Oregon coast. At high tide what you see behind me is covered with water and low tide is what you see in the picture. I have two daughters and one lives in Oregon and one in Vermont. They couldn't live further from San Diego without leaving the country. I have one grandson, 8 yrs. old, and he lives in Vermont. He recently won the United States National Junior Disc Golf Championship. In the field was the reigning world champion who came in second. My grandson won by 16 strokes. The main reason for this note is to thank you for providing us with this wonderful newsletter for all these years. I really look forward to receiving it every quarter. I wish I was clever with words to thank you but all I can think of is I'm very very very grateful. Grateful is the word. I understand Woody is having some health problems and although I don't know how to help you are in my thoughts and get well soon.
Janet Corriere Chrin writes: Thanks for all the excellent work! I truley appreciate all the time and effort put in the producing of our great newsletters.
Pattie Yasunsky McNally writes: Sorry I could not make the December 1 breakfast. I hope to see you all in March.
Janice Dalrymple Stem writes: Here is a picture of Paul Anka, Joyce Zansky and Pat Heavner on the boardwalk at Atlantic City after he appeared on the Steel Pier.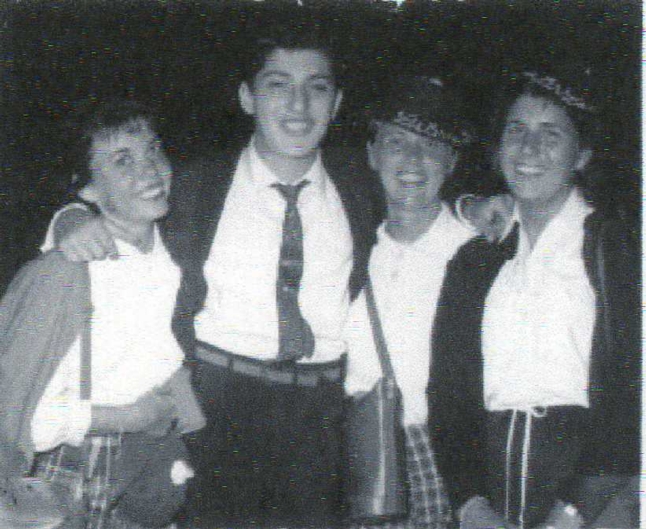 Eleanoe Czerw Sabol said: I am in Easton for a short visit and wanted to call and tell how much I love the newsletter. I miss everybody and wish I could have seen some of you guys while I was here but the time was too short. My husband, Joseph, and I live 8 miles out of Bozeman, MT towards the mountains. There are ski slopes there, I do not ski anymore, but its beautiful here. The weather you guys are having here (1/30/19) is our weather every day. You get used to it. We all wear long johns. Miss you all.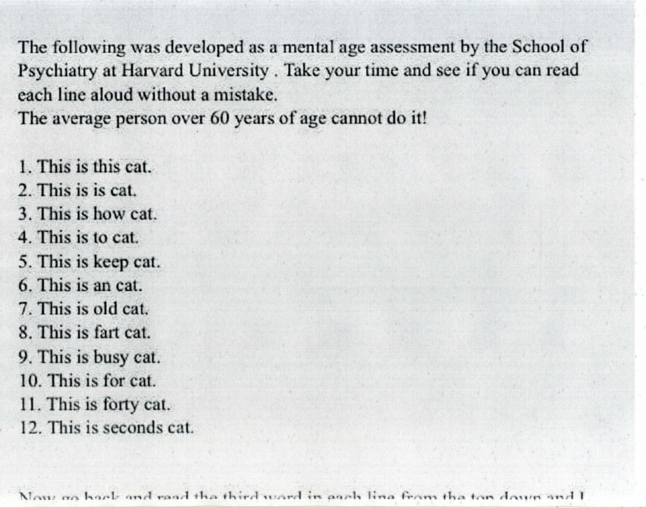 Easton Area Community Center's First Monday program on Monday April 1 Will be "The Bootleggers of Montaina Mountain" Come one come all.
New Addresses & New Email Addresses
Janet Statler Rush, 320 Berrysburg Road Millersburg, PA 17067
Janet Statler Rush, 320 Berrysburg Road Millersburg, PA 17067
Kay Schulte Niedzwiecki writes:I went to the bandstand in Philadelphia with my friend Ann Reese. Ann's father was the bus driver. We had a great time. We also went to the dances at St. Anthony's Youth Center on Friday nights. Those were the good old days.
Ann Reese Johnson writes: My memories of Philadelphia bandstand are when my father, who worked for Kipple Bus Line as a driver, asked me to get a bunch of kids from school to fill a bus to go to Philadelphia. Needless to say it did not take long to fill the bus. It was a great day. Dad is now gone but I will always remember that day.
Joan Schall Holland writes: About WGLV TV Once they invited all the Easton Cheerleaders to do some gymnastics and they put it on TV.
Janet Transue Herr remembers: Darla Haffling Tuller went to the Philadelphia bandstand and a local guy asked her to dance.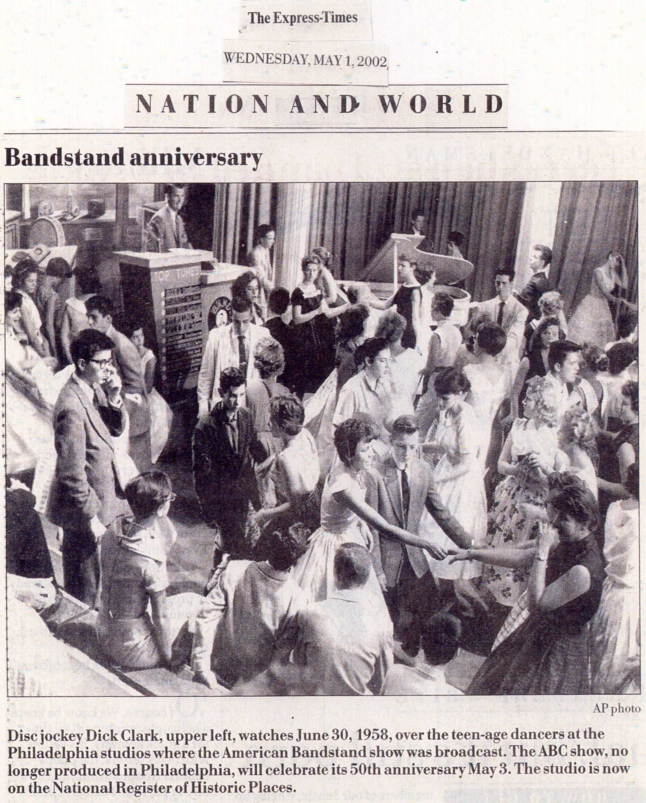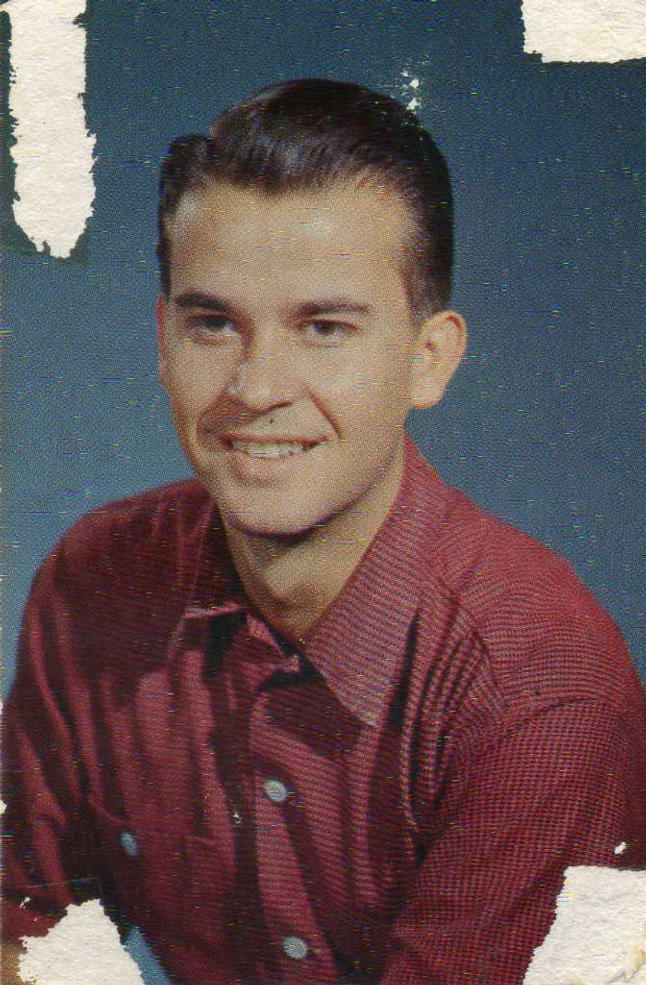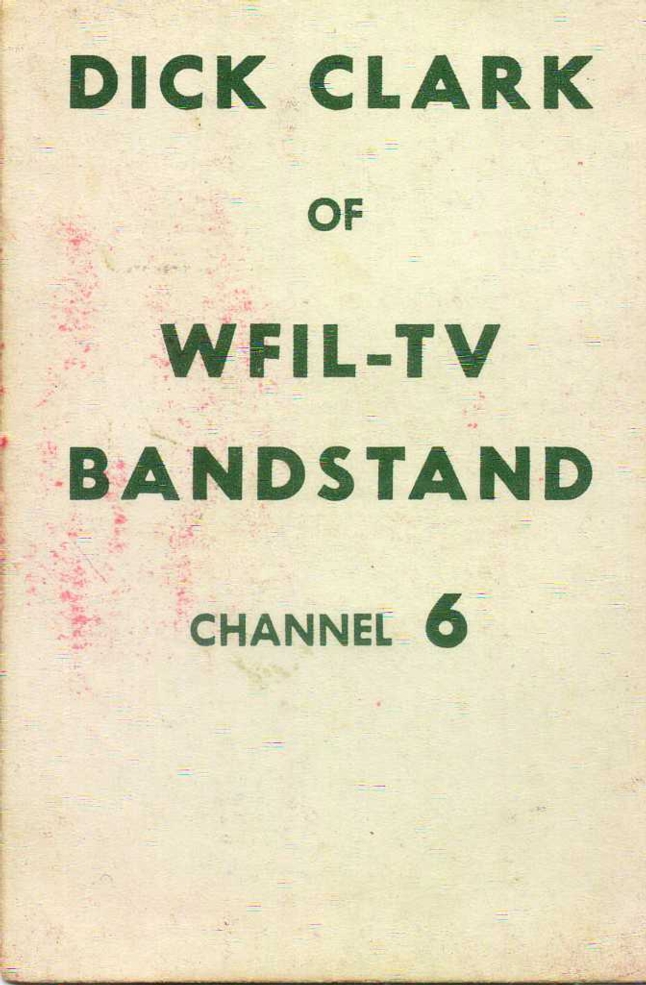 Janice Dalrymple Stem writes: Pat Heavener and I were employed as telephone operators at Bell Telephone. We took a bus to American Bandstand. Unknown to us the Associated Press took a picture that day. The photo has been used over the years when Dick Clark was being celebrated. Pat and I are on the right hand corner. I have short hair and Pat has her hand up to her face. Also I enclosed a card with Dick Clark's picture on the front and advertisement on the back. When I was a teenager at March School Joyce Streeter would have us to her house to watch American Band Stand and play cards. So lucky to have such great memories.
Send a classmate a Birthday Card
Apr. 2 Alice Fielding Yenolevich
Apr. 3 Fay Johnson
Apr. 3 Richard Bilotta
Apr. 4 Richard Dennis
Apr. 5 David Cook
Apr. 8 Catherine Varano Cohen
Apr. 9 Bruce Wood
Apr. 12 Beverly Youells Lee
Apr. 13 David Fioretti
Apr. 13 Theresa Rodler DiLorenzo
Apr. 19 Bernice Wazontek Ziehm
Apr. 21 William Shoudt
Apr. 22 Robin Bell Yerkes
Apr. 24 Bertha Koble Brodt
Apr. 25 George Campbell
Apr. 29 Charles Rasley
Apr. 30 Wayne Werner
May 1 Florence Dungan Bernhardt
May 2 Janet Corrier
May 3 Shirley Troxell Fitchtel
May 8 Gino DiLorenzo
May 11 Joan DeVito
May 11 Harriet Caviston Miller
May 12 Stephen Levine
May 13 Jane Silker Helm
May 17 Dolores Andrews
May 23 Stephen Castronuovo
May 25 Eileen Frankenfield Warkala
May 25 Thomas Patterson
May 28 Arthur Minsky
May 29 Janet Andrews Polomchak
May 29 Ann Apple Schreffler
May 29 John Nicoletta
May 29 Marilyn Seland Anders
May 29 Karleen Vinson Keeler
June 4 Georgia Ewing Skinner
June 5 Leon Paulus
June 7 Joyce Coleman Sabatine
June 9 Marion Metzgar Kays
June 10 Joseph Lagana
June 11 Janice Dalrymple Stem
June 12 James Boylan
June 12 John Herkalo
June 15 Joseph Amato
June 20 Jo Anne Boccadoro Butler
June 20 Mary Starkey Guadagnino
June 21 Robert Detweiler
June 24 Dolores DeHart Arcuri
Send a classmate an Anniversary Card
4/6/ Ronald Gladish & Harriet
4/11/1988 Francis Caffrey & Patricia
4/21/1961 Anne Amato & Sal Marina
5/4/1963 Janice Dalrymple & Bob Stem
5/15/1958 Joseph Guadagnino & Beatrice
5/25/1973 Barbara Betrand & Larry Junek
5/25/1963 Joseph Vigilante & Carol
5/26/1962 Sherwood Frankenfield & Virginia
5/26/1962 Michael Bonsenese & Maryann
5/27/1995 James LaBarba & Joanne
6/1/1957 Patricia Moyer & Charles Lutz
6/3/1961 George Campbell & Gretchen
6/4/1960 Larry Phillips & Laura Hess
6/6/1959 Don Herr & Janet Transue
6/7/1958 Joan Schall & Earl Holland
6/9/1962 Stanton Shiffer & Joan
6/20/1964 Ann Apple & Jerry Schreffler
6/21/1959 Patricia Grollman & Richard Goldman
6/23/2006 Carol Dech & William Stout
6/24/1967 Charles Bartolet & Rita
6/28/1958 Sadie Mazzarese & Rocky Fraccica
6/28/1959 Richard Hahn & Ila Belle
6/29/1957 Barbara Au & Robert Smith
June 24 Patricia Grollman Goldman
June 28 William Horn
June 28 Nancy McMillen Fertig
June 29 Richard Liptak
Milestone Anniversaries
60 Years
Don Herr & Janet Transue
Patricia Grollman & Richard Goldman
Richard Hahn & Ila Belle
55 Years
Ann Apple & Jerry Schreffler
45 Years
Barbara Betrand & Larry Junek
Thank You EHS Class of 1956 Supporters
This quarter EHS Class of 1956 received $191.00 in donations toward expenses. Thank you to the following: John Ackerman, John Affa, Richard Bilotta, Margaret Bennett, Beverly Taylor Blasco, Dick Borini, Janet Corriere Chrin, Dick Hahn, Don & Janet transue Herr, Joan Schall Holland, Alice Cuvo Loebsack, Clara Worrich Morgan,
Football
District 11 6A playoffs
11/ 2/18 Quarter finals EAHS 39 Northampton 19 11/9 Semi final EAHS 24 Emmaus 31
11/22 EAHS 31 Phillipsburg 26
Powder Puff Football
11/19 EAHS 28 Phillipsburg 40
Girls Field Hockey
10/29/18 District 11 3A Semi finals
EAHS 1 Pocono Mt E 0
10/31 Finals EAHS 0 Emmaus 1
11/5 PIAA Tournament first round
EAHS 2 Perkiomen Valley 3
Girls Soccer
10/30/18 District 11 4A Semi finals
EAHS 1 Whitehall 0
11/1 Finals EAHS 1 Parkland 5
11/7 PIAA Tournament first round
EAHS 0 Souderton 2
Wrestling
12/7-8/18 Iron ManTournment
EAHS was eliminated only Isahiah Reinert (170) won two matches.
12/12 EAHS 48 East Stroudsburg S. 21
12/13 EAHS 47 Wilson Area 13
12/19 EAHS 43 Freedom 15
12/20 EAHS 62 William Allen 7
12/28-29 24th Bethlehem Holiday Classic
Quarter final winners: 106 lbs. Braxton Fries-Appell, 132 lbs Kyron Bryson, 170 lbs. Isaiah Reinart, 182 lbs. Dominic Falcone, 220 lbs. Andrew Balakas
No wrestlers medaled, EAHS finished 7th.
1/3/19 EAHS 39 Spring Ford 29
1/5 EAHS12 Nazareth 43
1/10 EAHS 69 Allentown CC 9
1/12 EAHS 0 Wyoming Seminary 78
1/16 EAHS 62 Dieruff 12
1/17 EAHS 50 Parkland 9
1/19-20 Escape the Rock Tournament Council Rock S
EAHS finished 24th
1/26 EPC Championship
EAHS 7 Bethlehem Cath, 62
1/29 EAHS 22 Phillipsburg 40
1/31 District 11 3A championship
Round 1 EAHS 43 Parkland 18
Quarter Final EAHS 12 Bethlehem Cath 57
2/2 Consolation EAHS 47 Pottsville 25
EAHS 9 Nazareth 53
Boys Basketball
12/7/18 EAHS 62 Bangor 58
12/8 EAHS 55 Wilson West Lawn 36
12/11 EAHS 52 Dieruff 71
12/14 EAHS 52 William Allen 64
12/18 EAHS 53 Liberty 46
12/21 EAHS 68 Bethlehem Cath. 60
12/22 EAHS 66 Quakertown 54
12/27-28 Easton Rotary Holiday Tournament
Semi Finals EAHS 52 Nazareth 57
Consolation EAHS 55 Southeran Lehigh 42
1/3/19 EAHS 34 Parkland 68
1/5 EAHS 29 Allentown CC 39
1/8 EAHS 74 East Stroudsburg N 26
1/11 EAHS66 Pocono MT E 71
1/13 EAHS 51 Phillipsburg 58
1/15 EAHS 58 Northampton 46
1/18 EAHS 79 Stroudsburg 46
1/22 EAHS 76 Freedom 59
1/25 EAHS 46 William Allen 62
2/1 EAHS 66 Bethlehem Cath. 77
GirlsBasketball
12/7-8/18 Dowingtown Tip Off
EAHS 39 Episcopal Academy 38
EAHS 27 Notre Dame Villanova 47
12/11 EAHS 42 Dieruff 18
12/14 EAHS 14 William Allen 33
12/15 EAHS 64 Crestwood 43
12/18 EAHS 58 Liberty 24
12/21 EAHS 27 Bethlehem Cath 41
12/27-28 Easton Rotary Holiday Tournament
Semi Final EAHS 33 Nazareth 55
Consdolation EAHS 54 Phillipsburg 40
1/3/19 EAHS 46 Parkland 45
1/5 EAHS 27 Allentown CC 39
1/8 EAHS 43 East Stroudsburg N 11
1/11 EAHS 53 Pocono Mt E 34
1/13 EAHS 32 Phillipsburg 45
1/15 EAHS 41 Northampton 55
1/18 EAHS 44 Stroudsburg 29
1/22 EAHS 30 Freedom 57
1/25 EAHS 45 William Allen 39
2/1 EAHS 29 Bethlehem Cath 42
50-50 Winners at December Breakfast
Bill Reiss, Saylorsburg, PA
Len Buscemi, Palmer Township, PA
Jim LaBarba, Bethlehem, PA
John Nicoletta, Easton, PA
Janice Dalrymple Stem, Palmer Township, PA
Missing Classmates
Lois Gottschalk
Question for next newsletter. Where was your favorate place to go sleigh riding?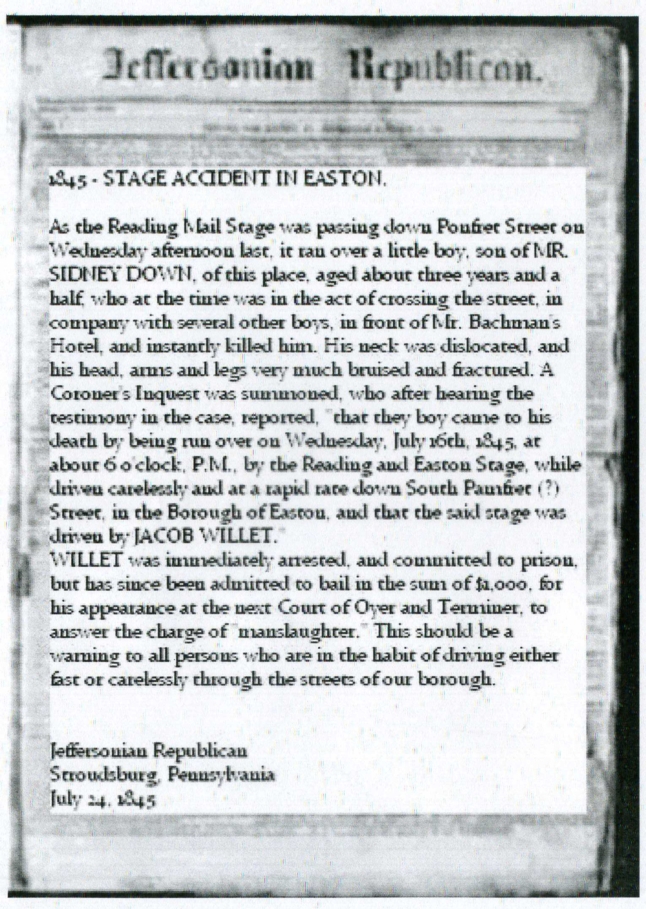 On Dec 14, 2018, Richard Epstein (also known as Dick, Dicky, Rich, and Rocky), of Haddon Township, NJ, formerly of Easton, PA, passed away at the age of 80.
He was an adventurer, world traveler, storyteller, collector and purveyor of books and ephemera. Dick was the founder and owner of the Quadrant Book Mart & Coffeehouse in Easton, PA. NOTE: Richard did not graduate with the class of 1956. His family moved to Wilson. The Centenial and Easton Junior High Students should remember him. Woody remembers that on one occation while in elementary school he and Richard were walking home and Richard keep knocking his books out of his hands. Woody warned him not to do it again or else. Well Richard did it again and Woody punched him and gave him a bloody nose. Richard then splattered blood all over Woody's white "T" shirt. Upon arriving home Woody was asked how he got blood all over his shirt. When he explained how he got a wipping.
Obituary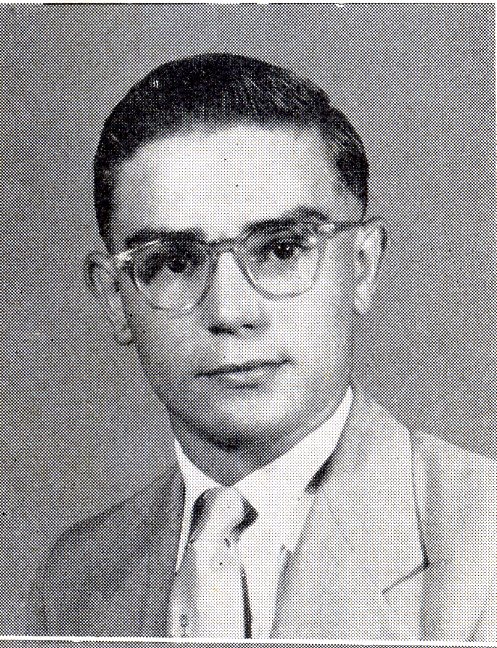 Leon C. Paulus, 80, a lifetime resident of Easton, passed away Tuesday, Jan. 1, 2019 in Lehigh Valley Hospital-Muhlenberg. Born June 5, 1938, in Allentown, PA, he was a son of the late William J. and Beulah V. (Mackes) Paulus. He and his wife, Beverly Ann (Slutter) Paulus, celebrated their 56th wedding anniversary on Nov. 22, 2018. Leon was a 1956 graduate of Easton High School and served with the U.S. Marine Corps. Until retirement, he worked for many years for the N.J. Army National Guard. He had been employed by the former Bethlehem Steel for over 25 years and Eastern Engineering. He was a member of Good Shepherd Lutheran Church where he was a former president and member of church council and Eucharistic minister. He was formerly an active member of St. Paul's Lutheran Church where he had been a former president and member of church council and sexton. Leon was Scout Master of Troop 6 at St. Paul's for over 50 years, recipient of the Lamb award and member of Order of the Arrow. He was a past president of the local chapter of the former Lutheran Brotherhood, volunteer for Meals on Wheels, an avid donor at Miller-Keystone Blood Center and Judge of Elections for Easton 10th West Ward for many years. Surviving in addition to his wife, Beverly, are a son, Leon P. Angelino of Allentown; daughters, Amy P. Cygan and her husband, Joseph, of Bethlehem and Tammy P. Hetzel and her husband Joseph, of Palmer Township; grandchildren, Philip and Adam Cygan, and Rebecca and Laura Hetzel; brothers, William Paulus Jr. of Brockport, NY, and Rolland Paulus, of Easton; a sister, Shirley Cuvo of Elkhart, IN; many nieces and nephews. He was predeceased by a son-in-law, David K. Angelino, brothers, Gerald and Richard Paulus, and sisters, Lorraine Odenheimer, Kathryn Brendle, Victoria Walters, Jean Doll, Joan Paulus, and Eleanore Woodring. Services will be held at 10:30 a.m. Saturday in Good Shepherd Lutheran Church, 2115 Washington Blvd., Wilson Borough. Call Friday, 6 to 8 p.m. in the Strunk Funeral Home, Inc., 602 W. Berwick St., Easton and Saturday 9:30 to 10:15 a.m. in the church. Burial will be in Hope Cemetery with full military honors. Offer online condolences at www.strunkfh.com In lieu of flowers, memorials may be made to Miller-Keystone Blood Center, 1465 Valley Center Parkway, Bethlehem, PA 18017 or Meals on Wheels of Northampton County, Inc., 4240 Fritch Dr., Bethlehem, PA 18020.Strunk Funeral Home Inc. 602 W. Berwick St. (610) 252-8875
Emilie Freer Jansma writes: If sometime you follow-up on Janet Herr's suggestion about the suspension bridge if you do not have enough material, you might include "the steps" that went to "the flats" from Peach and Elm Streets that we more western kids knew well. There were also "bridges" to us, but actually now that I do model railroading, I know the are called crossovers there that went over the Huckleberry and the Jersey Central tracks. Recently, I think I saw a post -card or picture that identified a suspension bridge as the lower one. Where was that? (The lower suspension bridge went from South 10th Street to South Side, picture later in newsletter.) The upper Suspension Bridge went from West Easton to South Side.
I am working on revising my Cabins and Camps book from 2008. I'll probably be dead before this is done. It requires a lot of in-putting of data and I am not a good typist and hindered by hands that do not work well. I spent late summer and early fall haunting the Union Co. Assessors office to gather data so that I would have something to do during the winter weather. Well, it arrived yesterday with a vengeance and I am still procrastinating. The newsletter staff is greatly appreciated by we out-of-towners.
Len writes: I put out a call to see if anyone had a picture of the steps.
Emilie responed: Len - unfortunately, I sadly do not have a picture of that area. Most of us were too poor for our families to have a camera - much as we loved the place. Geary Bros owned the coal yard and the big lot on Elm - both sides of Peach. (Then it became an Easton Police Dept. impoundment lot) I do not know if Elaine Geary? _________, a ret. former teacher, maybe in the Wilson Dist. or her cousin Charles would have a picture. I don't think he finished with us. Neighborhood kids who played block chase from 13th -14th between Butler and Elm were - Billy Krause (a year or so younger) Judy Ehrie Fraley, Faye Johnson, Carol and Tony Cuvo, (Jerry Prosak and Dick Fragile were just a bit older) Anthony Scarpino, Pauley Everett and "Tootie (Charles) Gishel. We also played "basketball" on Peach St. at the end of the row of the garages with a peach basket rim hoop my dad had put up on the telephone pole. I was 4 1/2 when I went to first grade at Trail Green. Miss Hellick had tested me and not just for lice. I could count - my Dad having taught me to count railroad cars, and my mother had taught me to read and print a little. Several destitute families lived near the head of the stairs going down to the suspension bridge. I forget the name of that little street. Those steps were in an almost tower kind of structure with landings. Whew! more than you wanted to know.
Note From the 1889 "Semi Weekly Free Press": During the great storm of 1889, Mr. William Oscar Wolfram was blown off the suspension bridge. He landed in the icy Lehigh River and swam to shore. He was lucky not to have been killed.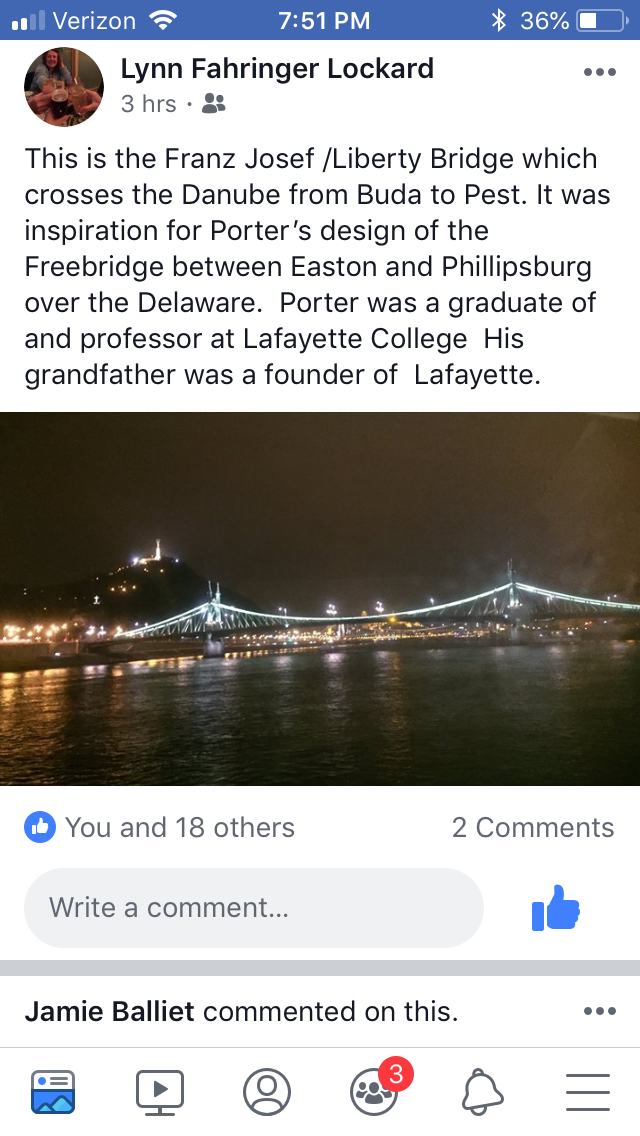 Sibmitted by Janet Transue Herr
REMINDER
I have not put this in for some time. The 50-50 tickets included with your newsletter are $5 for the entire strip. These funds help off set the cost of printing and mailing the newsletter also the cost of the 50-50 tickets.
This page is the Bill Horn memory page 1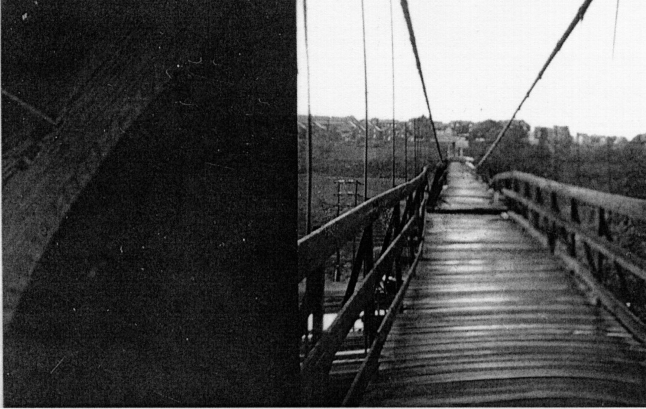 Looking north from the tower to 10th Street. Note the missing boards on the walkway.
Lower Suspension (2 cents) Bridge
Bill Horn writes: My friends and I sometimes stopped in the center of the bridge and worked hard to see how far we could get it swinging back and forth. I hope that wasn't when Sandy was trying to cross it! It's hard to see in the photo but the South Side end of the bridge went into the second story of the railroad round house building. That turned out to be a good hiding place for my friends and me. We would stand on the bridge just above the railroad tracks and wait for a steam engine to pass underneath. It was great fun to stand in the smoke! (In your thinking, try not to replace "fun" with "stupid".) Eventually someone from the roundhouse came up and chased us away. We solved this little setback by hiding just inside the building to wait for the next train. We were able to run out into the smoke just as the train arrived, then back into the building to wait for the next train. We never got caught again. Kids today must find different ways to have fun.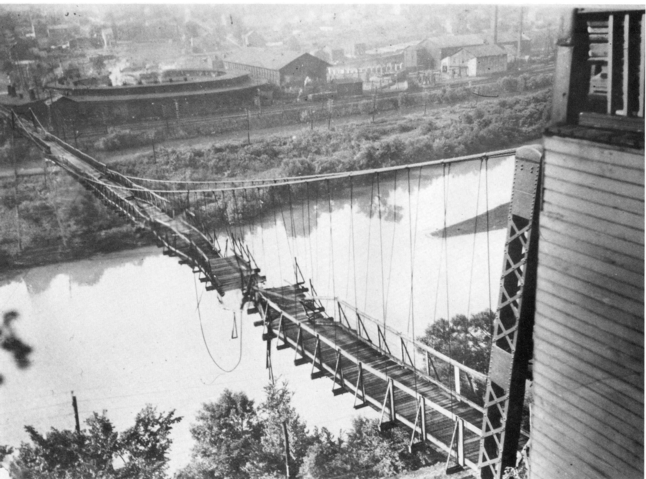 Looking south from 10th Street. Damaged by a storm in November 1950 the cables were cut and the bridge came down in early 1951.
Len Buscemi writes: My experience with the bridge was mostly from the north side. My friends and I also swung the bridge, but we waited until some girls were almost in the middle. With the trains, in the winter, we used to roll large balls of snow and wait for a train. When the train came we pushed the large snow balls off the bridge trying to get them in the smoke stack. Never worked but the conductors always stuck their heads out and yelled at us.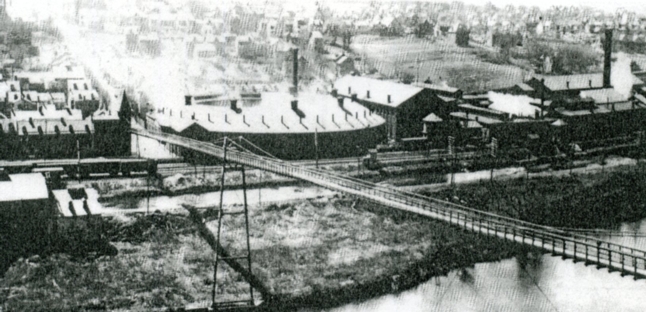 Note to the left is the tower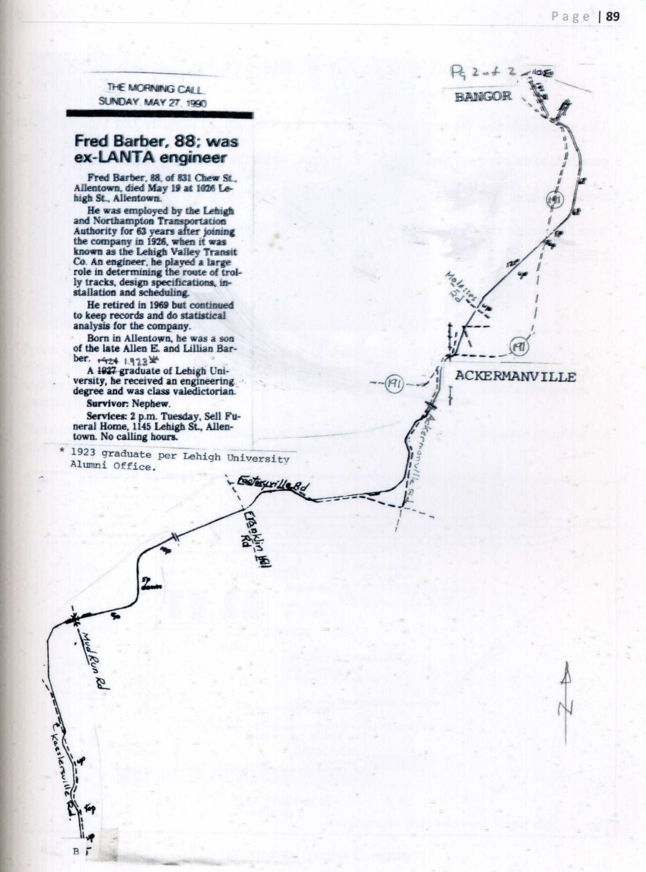 Don and I (Don & Janet Transue Herr) each remember one ride on a trolley when we were kids. We think our parents took us to an amusement park.
Bill Horn replied: My grandmother took me for a nice trolley ride...all the way to Allentown to go shopping. Could your amusement park be Dorney park?
It would be interesting to see a map of the old trolley routes. There were the remains of a trolley overhead crossing over Mud Run, about a half mile from where I lived in Plainfield Township. I used to drive an Easton Express paper delivery truck up Mud Run in 1957-58. I learned the route from an old timer who told me it was once a trolley crossing. I was tempted by another old trolley crossing that once led to an amusement park on a little island on the Lehigh River just above a dam near the Glendon bridge. There remained a tall concrete pier on the island and the shore.Only a steel cable connected them.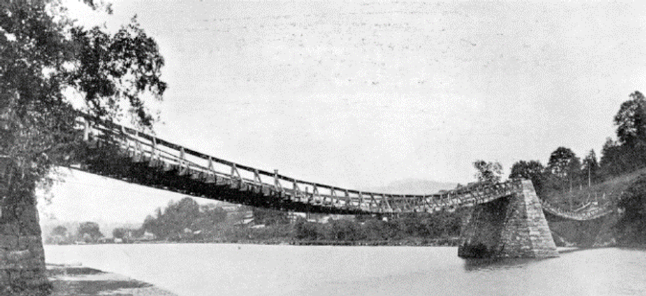 Mule Bridge Cables and piers are still there
t was a great temptation to crawl along the cable to reach the island. But my common sense (just under construction) prevented me from doing so. I was introduced to this crossing by my Boy Scout troop 1, district 1, from St. Lukes church. Inland and across the railroad tracks was a large open area surrounded by trees. There were concrete foundations here and there from an old building. We were told it had once been a Remington Gun Works. We were attracted to this area by the existence of a very nice cave in the cliffs to one side. We often went exploring there.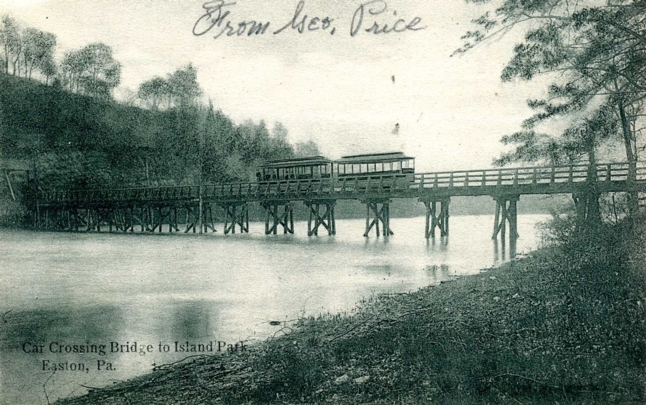 Trolly bridge to Island Park. Bridge down in 1919 due to ice flow.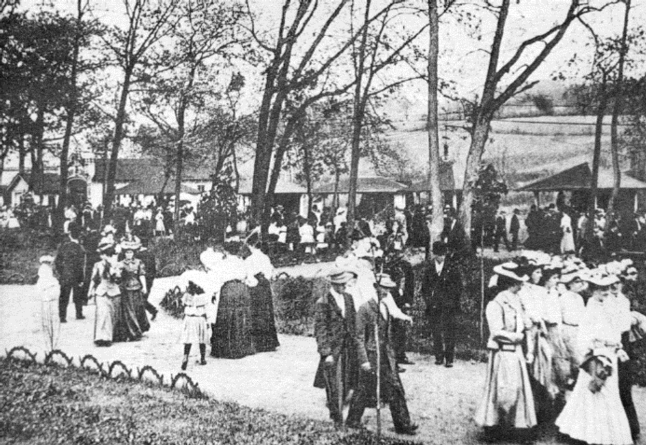 Island Park in its heyday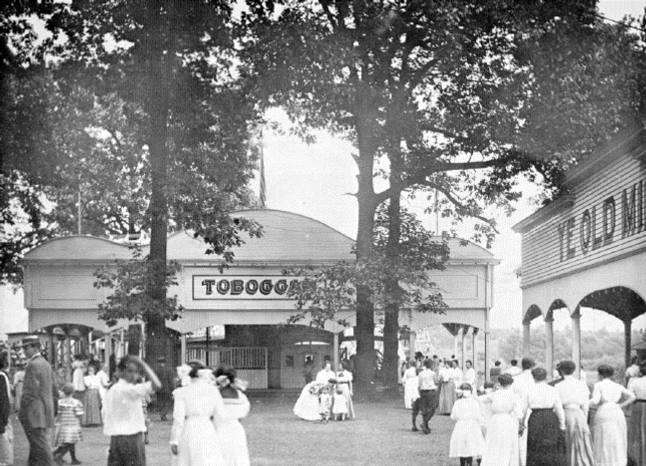 BILL, THANKS FOR THE MEMORIES
Pictures by Carl Niedzwiecki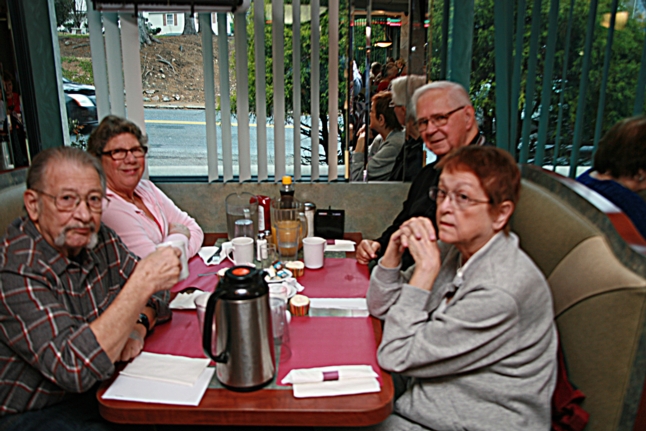 Jim & Joann LaBarba Wayne & Carol Werner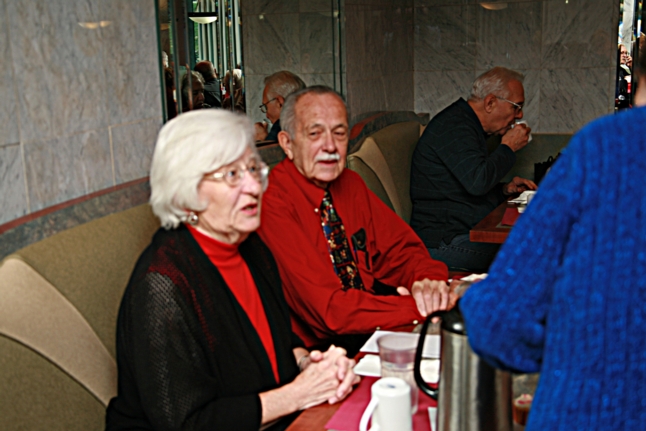 Don & Janet Transue Herr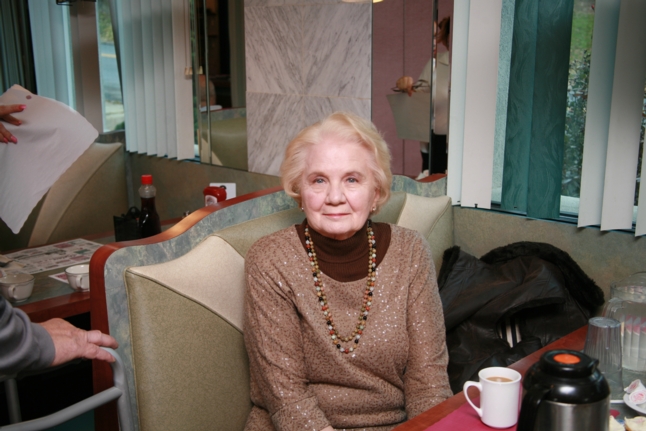 Pat Allen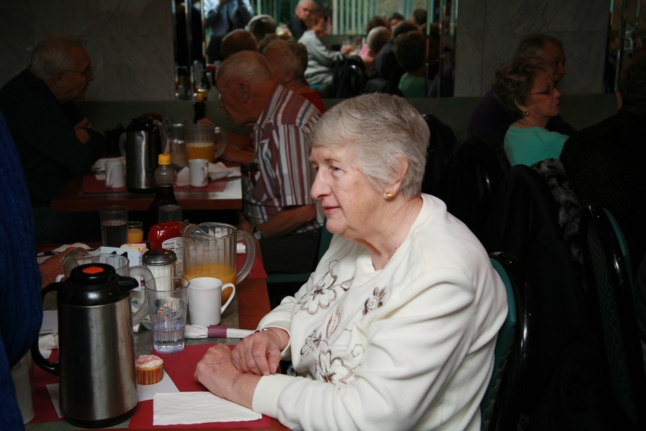 Louise Renner Williams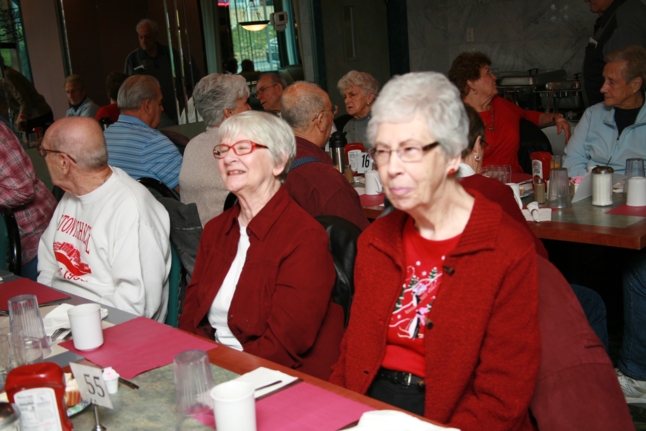 Charlie & Phyllis Claus, Fay Johnson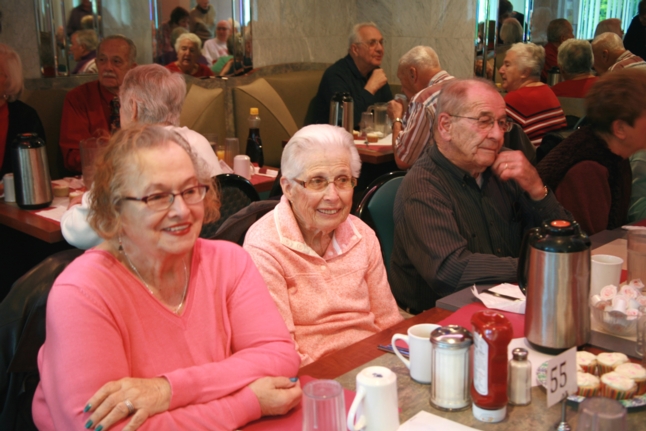 Pat Rufe Mucklin - Suzie Shuttleworth Pickel Earl Holland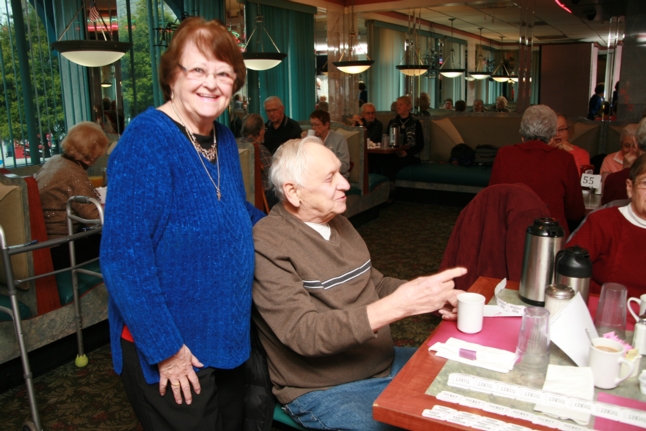 Kay Schulte Niedzwiecki - Woody Frankenfield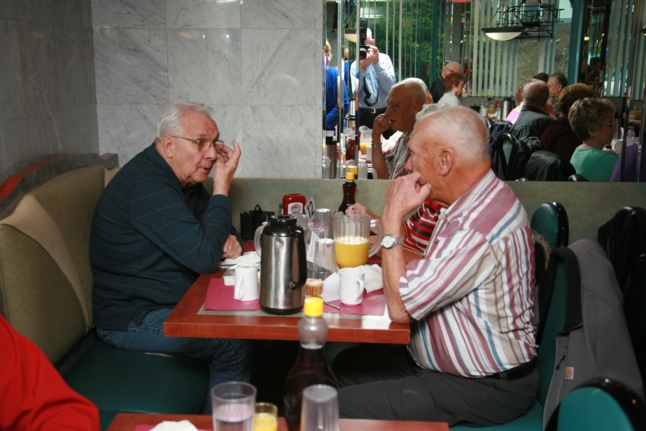 Tom Dalrymple - Dick Hahn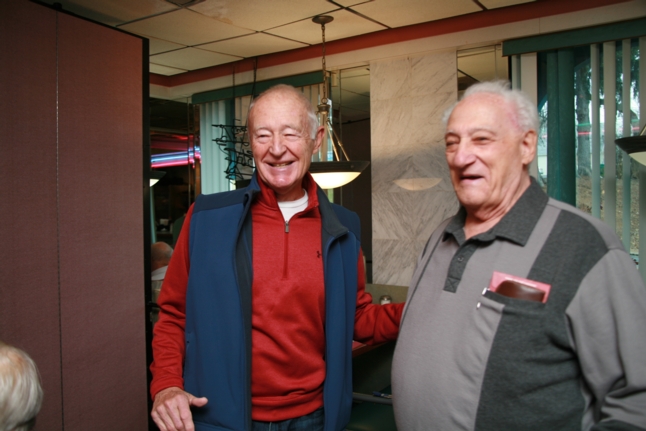 George Campbell- Len Buscemi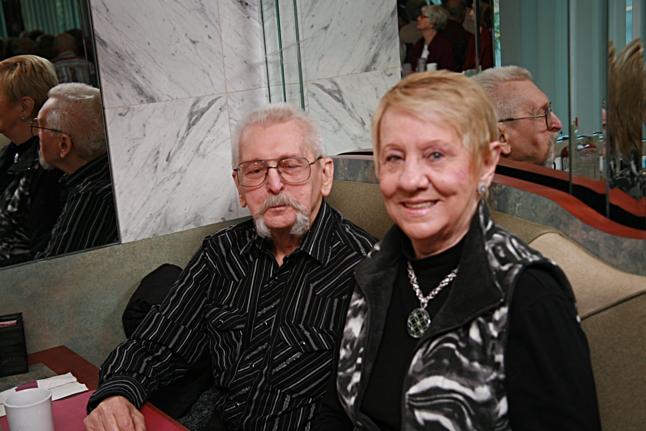 Franklin & Anna Reese Johnson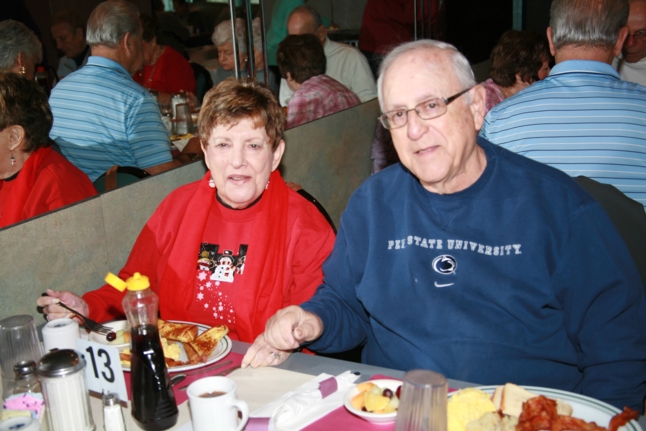 Rocky & Sadie Mazzarese Fraccica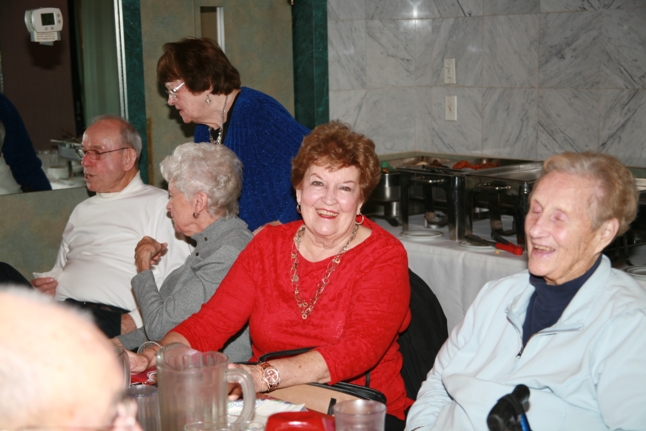 Judy Kahler Campbell & Pat Fisher
Carl & Kat Schultie Niedzwiecki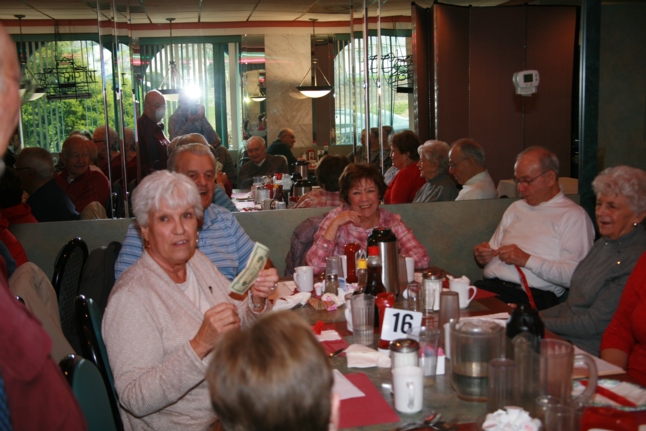 Roberta Ackerman - Bob & Janice Dalrymple Stem Gino & Lois Rodler Dilorenzo
THANKS CARL